If your computer is slow, it is time to optimize your PC, but don't worry, all the programs to clean your PC that we are going to recommend here are completely free, so you no longer have an excuse not to improve your PC's performance.
With time we install programs on our computer, they are storing temporary files and logically affecting the speed of our equipment. That is why it is necessary to have a tool that does constant PC maintenance and eliminates everything that is not necessary.
If we are constant with the task of cleaning the computer, we will be able to optimize the speed of our PC.
1.- CCleaner – Free PC Cleaner
How could it be otherwise, Piriform's star program occupies first place in the rankings. Without a doubt, it is the best free program to clean and speed up a Windows PC, since although it has a premium version, the free one does everything you need.
With it, you can erase practically everything that does not work for you on your PC, from cookies to temporary files through the browsing history of Chrome and other browsers. It is also very configurable and you can choose what to clean and what does not if by any chance you want to keep files that are useful to you.
2.- BleachBit – Free PC Cleaner
Created for Linux, BleachBit is one of the best programs to speed up a Windows computer for several reasons. For starters, it doesn't cost money, which is important. It also has a simple and uncluttered interface, in which you practically only have to press a button to proceed with the cleaning.
It is light, that is, it hardly consumes resources or space on your hard disk. Its retro look shouldn't fool you: it does its job perfectly, but without fancy additions like CCleaner and other applications to optimize Windows may have.
3.- Glary Utilities – Free PC Cleaner
This app for Windows is well known around the world as one of the main alternatives to CCleaner, the undisputed leader in the field of cleaning hard drives. It offers practically everything that its main rival but with some extras when choosing which files you want to delete.
With Glary Utilities you can free up disk space easily and quickly, even faster than any other program to clean up and free up space in Windows. One of the additions is borrowed from CCleaner, and it is the option to disable the automatic start of some applications when you turn on the PC.
If you are a regular at PC gaming, the name Razer will certainly sound familiar to you. It is one of the leading brands in the manufacture of peripherals for gaming computers.
To give a hand to all those gamers who want to play good games on a PC that are not so powerful, they have a program to optimize Windows and its operation so that the game in question runs a little more fluid. It's useful, and it works, although it can't do miracles: if you don't meet the technical specifications, there's nothing to scratch.
Halfway between Glary Utilities and BlechBit is Wise Disk Cleaner. With all the functions of the first, its interface is much more like the simplicity of the second. Not bad if all you want is a program to clean and speed up your Windows PC without complications.
In just a few seconds Wise Disk scans and tells you how much space you can free up on your computer. Then, just press and that's it! Clean hard drive.
6.- AVG TuneUp – Free PC Cleaner
This program not only helps you eliminate unnecessary files but also allows you to keep all your programs updated to their latest version automatically, among other additional functions.
It is an excellent tool to carry out complete maintenance to your computer equipment, with a detailed interface.
You can download it for free or it also has a premium version that includes additional and more complete functions.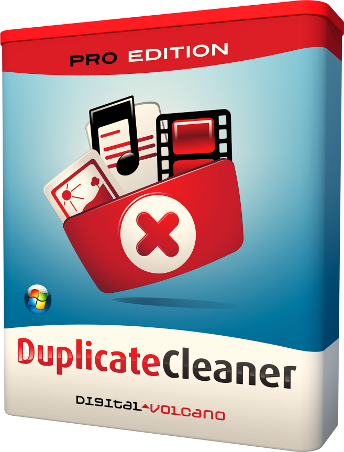 With this program, you will be able to find all those duplicate files that you have on your PC. It does not matter if it is an edited photo saved far from the original, this program will find it and organize them all in one place.
In this way, you can remove all files that are duplicated and free up some space on your hard drive. With this tool, you can get rid of those really unnecessary files.
8.- PC Booster – Free PC Cleaner
This tool is pretty good, it's free, and it's great for improving the overall performance of your system.
With this program, you will not only have a faster computer, but it also helps you to optimize the programs you use regularly so that they load with fewer errors, including video games.
It offers an excellent experience thanks to its easy-to-use interface, which also offers you a complete report of the situation of your computer.
Browser protector, stabilizer, general speed boost, PC Booster offers this, and much more.
This is a pretty decent PC optimization tool, as it has a cleaner that helps you decrease disk space used and also helps improve overall computer performance.
Its only drawback is that not all the tools are available in their free version, so if you want full access and greater control, you will need to pay for the premium version.
You can try it with all features unlocked for 7 days for free.
This is a PC cleaner for Windows with a modern and comfortable interface; It is easy to use and has excellent utilities, from the classic option to completely clean up the PC to the option to update the drivers automatically.
This tool takes care of the junk files that are on your computer, including those belonging to the drivers. It is also available for Android.
11.- WinUtilities Free – Free PC Cleaner
This is another suite with more than 20 different functionalities, with which to optimize the performance of your equipment.
It includes a PC Cleaner and Accelerator, Security Guard, Disk Defragmenter, Registry Updater, Windows Optimizer, Disk Cleaner, and much more.
It is easy to use, and with a simple to understand interface, in which you can find all these tools without a problem.
This is a particular tool since it is mainly intended for a gamer audience.
This program helps you not only to clean your PC for free, but also optimizes it, to have a better performance, both in games and in highly demanding software. If you are one of those who use programs that consume a lot of resources, Razor Cortex is ideal for you.
Bonus
System Ninja – Free PC Cleaner
This is a PC accelerator that helps you get rid of all the junk that you have on your hard drive, which in most cases, is usually a large amount.
This Windows program does a very thorough scan, optimizing your computer in the process. A curious fact is that it claims to "clean how far CC Cleaner does not go", a rather daring guarantee, considering that the latter is one of the most recognized in the area.
This is one of the easiest tools to use since it is the one with the simplest interface after Bleach Bit.
It helps to organize and repair Windows registries in a few steps, as well as to eliminate those junk files that you have on your hard drive to optimize the functioning of your programs and this Operating System in general.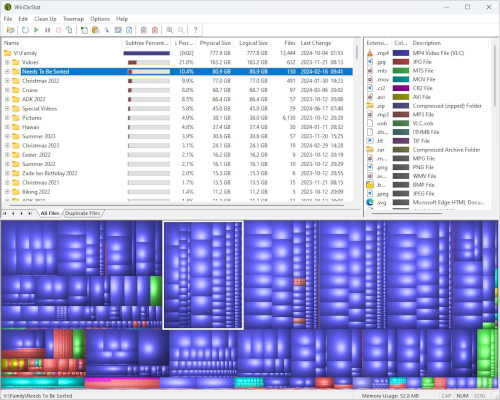 This is software that not only helps you to optimize your Windows PC, cleaning the disk of all the garbage it has, but it also offers you statistics on the current state of your computer.
Its interface is quite striking since it usually organizes the different folders and files on your PC with colors so that you have better visualization and understanding of your computer.
One drawback is that it can be a bit more complicated to use than the rest of the tools, but over time you get used to it.
This tool is compatible with Windows 10 / Win8 / Win7 / Vista / XP and allows you to protect the important files you have on your PC in case of a possible cyberattack.
It also has a version for Mac and even Android, although the latter is mainly for protection. It has a completely user-friendly interface.
Conclusion
Keeping your computer clean is crucial if you want to prevent it from crashing or slowing down, for this reason, having any of these free tools on hand will always come in handy.
Personally, I recommend that, if you feel comfortable with any of them, make the effort to invest in their Pro or Premium version if they have it, since this way you will have access to many more advantages than with the free version, In addition, you will help by supporting the developers to improve the programs.