Daemon Tool allows users to mount ISO images into a virtual disc drive in Windows. Daemon Tool is a very popular software for PC users to mount virtual CDs/DVDs to access the contents. There are several good free and paid alternatives to Daemon Tools, which will let you mount virtual drives in Windows machine easily.
Let us know take a look at these Daemon Tool alternatives.
1. WinCDEmu – Daemon Tool
WinCDEmu allows you to create a virtual drive and a shortcut on your hard drive. Virtual Box (Free) Virtual Box is another virtualization tool that can create a virtual image on your hard drive to run windows apps. WinCDEmu offers more features for creating virtual machines, but Virtual Box remains the more popular tool. Virtual PC Virtual PC is a virtual machine creation tool for Windows 7 and Windows 8. You can create your own virtual machines on your hard drive, create as many virtual machines as you want, and the virtual drives will be shared with other Virtual PC users. VirtualBox lets you create a virtual machine to run Windows apps, Mac apps, or Linux apps.
ImgDrive is CD/DVD/BD emulator. It is a great free alternative to Daemon Tools. ImgDrive allows users to access their Windows volumes or Disk Image Files through a virtual drive, and mount ISO images. If you have downloaded an ISO image and want to use it without burning it to a blank disc, ImgDrive is the easiest way to do it.
Features
One-click mounting of ISO, CUE, NRG, MDS/MDF, CCD, ISZ images
Runs on 32-bit and 64-bit Windows versions from 2000 to Windows 10
Mount APE, FLAC, M4A, WAV, WavPack, TTA file as AUDIO CD (16-bit/44.1kHz)
Mount a folder as DVD/BD
Does not require rebooting after installation
Use CD/DVD/BD images directly at 200X speed without the actual CD/DVD/BD
Support up to 7 virtual drives at the same time
Support multi session disc image (CCD/MDS/NRG)
ImgDrive is freeware, you may use it at no cost
A special portable version is available
Support File Types – .CCD (CloneCD image files), .CUE (Cue sheets files of APE/FLAC/M4A/TTA/WAV/WV/BIN), .ISO (Standard ISO image files), .ISZ (Compressed ISO image files), .NRG (Nero image files), .MDS (Media descriptor image files)
The free version of Alcohol 120% lets you mount up to 10 ISO images or ISO file at a time, but it's limited to 200MB of data per ISO file and for some reason cannot access metadata that's stored in files created by AltDataMachine and other image manipulation programs.
Alcohol 120% is still a useful tool, especially if you're looking to experiment with additional features that are limited by the free version, so it remains an option worth considering. Cram Cram's free version is a good starting point, but it's also only a start. Like Alcohol 120% it can mount up to 10 ISO images.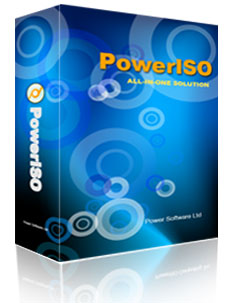 PowerISO is a powerful, versatile CD, DVD, and Blu-ray disc image processing tool which allows you to open, extract, burn, create, edit, compress, encrypt, split, and convert ISO and BIN files, and mount ISO files with an internal virtual drive. It can process almost all CD/DVD/BD image formats, making it the perfect tool for any digital media workflow.
PowerISO allows you to mount ISO images directly to a virtual drive. It's much more affordable than Daemon Tools and works without a separate download. A Windows executable is needed, as this software is not available for Linux.
Features
Support almost all CD / DVD / BD-ROM image file formats (ISO, BIN, NRG, CDI, DAA and so on).
Burn ISO file to CD, DVD, or Blu-Ray disc.
Burn Audio CD from MP3, FLAC, APE, WMA, or BIN files.
Rip Audio CD to MP3, FLAC, APE, WMA, or BIN files.
Create ISO file or BIN file from hard disk files or CD / DVD / BD discs.
Mount ISO file with internal virtual drive.
Convert image files between ISO / BIN and other formats.
Create bootable USB drive.
Make bootable ISO file and create bootable CD, DVD disc.
Virtual CloneDrive is a program that enables you to emulate some CD and DVD drives. It emulates these drives in a virtual drive that is completely in your computer's memory. You can then use this program to mount an ISO image or a compressed image to a virtual CD. You do not need to have a CD or DVD in your computer's DVD drive in order to use these programs.
6. Magic ISO Maker – Daemon Tool
The MagicISO Maker is a media converter and CD/DVD/BD disc image editor. The program supports creating, editing, and converting ISO files and making bootable discs. It allows you to create your own customized ISO file containing the most up to date versions of your Windows, Linux, or Mac Operating Systems, or any other disc images.
MagicISO Maker can create a new ISO file, save a CD/DVD/BD disc image, extract a file from a CD/DVD/BD disc, or convert a disc image file. The program can also edit CD/DVD/BD discs' structures, according to ISO9660 Level1, Level2, Joliet, and UDF formats.
7. UltraISO – Daemon Tool
UltraISO is a powerful CD/DVD image file creating/editing/converting tool, which can directly edit the bootable image file, make bootable image from the bootable file, and convert the CD/DVD image file between ISO, BIN/CUE, NRG and other formats.
Features
Backup CD's and DVD's to your hard disk as ISO images
Make ISO image from files and folders on hard disk
Extract files and folders from an ISO
Add files and folders to an ISO image (edting)
Emulate ISO images as virtual CD/DVD drive, and run programs from there directly
Converting up to 30 CD/DVD image formats (such as NRG, MDS, CCD, etc) to ISO, NRG, MDS and CCD format
Burn ISO images to CD/DVD or USB drive
Burn files and folders to CD/DVD or USB drive on-the-fly
Make bootable CD/DVDs and bootable flash drives
8. WinCDEmu – Daemon Tool

WinCDEmu is a software that allows you to mount CD/DVD images as virtual disks on your Windows system. This software is used to mount CD/DVD images as virtual disks on your Windows system. This allows you to run software from the CD/DVD as well as explore the contents of the CD/DVD.
Feature
One-click mounting of ISO, CUE, NRG, MDS/MDF, CCD, IMG images.
Supports unlimited amount of virtual drives.
Runs on 32-bit and 64-bit Windows versions from XP to Windows 10.
Allows creating ISO images through a context menu in Explorer.
Small installer size – less than 2MB!
Does not require rebooting after installation.
A special portable version is available.
Translated to more than 20 languages.
Does not occupy drive letters when not used.
Supports data, DVD-video and BD-video images.
WinCDEmu is free for any kind of use – it is licensed under LGPL
DVDFab Virtual Drive is the most powerful DVD/Blu-ray disc copying and ripping software. It can copy and rip any DVD/Blu-ray disc to virtual DVD/Blu-ray disc, and create virtual DVD/Blu-ray drive and then run the copied DVD/Blu-ray disc in the virtual drive, which can be played on any computer without the need for the physical DVD/Blu-ray disc.
Conclusion
So, having no Daemon Tools isn't a situation that should limit you doing your work. Instead you have lots of other free and paid options to choose from . Please try some of them and find the one that best suits your specific needs. Do share with us your experiences in the comments below.