How difficult and time-consuming is developing the perfect, high-quality font to make your project look professional? Nowadays, there are thousands of free and quality fonts to use for your project. However, it has now become difficult for one to choose the best font for a project design.
I have come across many decent inquiries that include: "Which fonts are the best for a long string of text?", "Which suitable font design works better in a small font size?" and last but not least, "How can I find the exact typeface that matches with my creative vision?" These questions persuaded me to do thorough research on the best fonts to choose from today to give your project a professional look.
Adding a bit of credibility to your project is always the best approach because nothing does it better than Aesthetic Fonts. Utilizing a great-looking aesthetic font is part of making any design look more professional.
In this article, I have listed the 45 best aesthetic fonts to choose from today. Whether you are looking for premium fonts to achieve the highest level of professionalism or utilize the free fonts for personal use, I have compiled a list to cater to your taste. But first, let us see what aesthetic fonts are.
What Are Aesthetic Fonts?
Well, aesthetic refers to beautiful, attractive, or stylish well-defined, and well-cultivated style. The font is a graphic drawing containing typeface, size, weight, slope, and different designs to make up a printable or displayed set of marked characters. Font characters include letters, numbers, symbols, and punctuation.
Therefore, aesthetic fonts are attractive or stylish fonts used for different purposes. Now let us get to the 45 best fonts you should utilize for your project.
Let us begin!
1. Rustico – Aesthetic Fonts
Source – pixelsurplus.com
License – Free for personal & commercial use.
From Hustle Supply Company, a new free bold font featuring authentic brush texture is an all-caps, and italicized typeface is introduced. Besides having a completely realistic and rough feature at the ends, Rustico has unique glyphs, awesome ligatures, punctuation marks, and currency symbols.
Rustico is the perfect choice when making statements in your appeal, branding, marketing, and web designs. It combines copperplate to contemporary textual style, magnificence, and unique touch.
2. Atmosphere – Aesthetic Fonts
Source –pixelsurplus.com
License – Free for personal & commercial use.
Atmosphere font is a free, natural hand-drawn font designed by Yasir Ekinci. The font consists of upper and lower case characters, numbers, and punctuations. The font is completely free for personal or commercial uses.
This unique font comes with 20 splotches of watercolors to create unique typographic pieces. It is perfect for branding projects, packaging designs, blogs, and social headers.
3. Macbeth – Aesthetic Fonts
Source – pixelsurplus.com
License – Free for personal & commercial use
Here comes a unique SVG font that gained a lot of appreciation from Behance, Macbeth. It is a hand-drawn open type from Giemons that provides stylish detail in each letter.
Not only does the font have numbers, punctuation, and extra marks, but also the upper case and lower case. This font is perfect for best displays, clothing, movie titles, album covers, and logos.
4. Leafy – Aesthetic Fonts
Source – behance.net
License – Personal & Commercial Use! Font
Leafy is a modern freestyle handwritten font introduced by Krisijanis Mezulis. The font bears a typeface name as Leafy font coming in all-caps to give a stylish theme. Anyone who analyzes this unique font family will get the experience and allegiances of the designers working on it.
Source – fontsme.com
License – Personal & Commercial Use.
Stephanie Arsenault came up with a handwritten brush script-type face on his Ipad. It features authentic brush stroke textures and looks playful due to its loopy strokes and bouncing baseline. Stephanie designed it with the inspiration of gorgeous looking Salted Mocha making it perfect for branding, invitations, quotes, and prints that stand out.
6. Odachi – Aesthetic Fonts
Source – dafontfree. Co
License – Personal & Commercial Use!
Coming in is a fascinating font that can adjust itself with letter-size, Odachi. It is a rough brush typeface designed by a type designer, Mehmet Reha Tugcu, with a unique handwritten style. The font is readily available for free personal or commercial use.
7. Brux – Aesthetic Fonts
Source – fontslots.com.
License – Free for personal & commercial use
If you are admiring personalities for your creations, then this stylish brush font is your perfect choice. Brux is a bold font full of life designed by Marcelo Reis Melo. This font has German, Swedish, and Spanish language characters and available in three formats: TTF, Webfont, and OTF.
8. Beacon – Aesthetic Fonts
Source – dafont.com
License – Personal and Commercial use
You definitely can't skip this attractive handwritten font when you take a look at it. Hand drew by Cuong Truong Van with uneven curves making a rough wobble look. It is an improving-content typeface of the fluid typeface category, designed for any fancy graphics and headings due to its open letters.
9. Besom – Aesthetic Fonts
Source – dafontfree.io
License – Personal & Commercial Use
This font is unique because it is a handwritten brush font providing all key characters and glyphs. Besom is a design by Gatis Vilas together with his friend Krisijanis. Its scratch and textured finish make it perfect for any art project design out there.
10. Kust – Aesthetic Fonts
Source – dafontfree.io
License – Available for Personal & Commercial Use
Kust is a new category of a handwritten typeface designed by Leva Mezule, a painter and writer. The letter-designs were writings on paper with a thick brush using pure black ink, giving it a unique shape and sharp look. This handwritten typeface font comes with 80 characters best suitable for creative-looking design projects.
Source – behance.net
License – Free for personal and commercial use.
Here comes the most famous hand-painted font style used by many graphic designers. Not only do Summer Hearts come with spiky ends, but also hand-painted with all caps brush typeface by Hustle Supply Company. Summer Hearts is a perfect font for tilting, creating digital projects, posters, branding, logo design, and many more.
Source – free-fonts.com
License – Free for personal use
The Cat Has a Hat is a hand-painted brush, made out of inspiration from Dr. Seuss and its playfulness where you see the texts jumping off like a cat. Created by Luke Thornhill, from painted letters, numbers, and symbols. The font is fun, playful, and not childish. The font serves an excellent purpose for posters, short messages, banners, T-shirts and apparel, and social media.
Avenir is the most famous geometric font of sans-serif typeface containing four styles and family package options that will make your designs beautiful along with a creative look. It was a design by Adrian Frutiger in 1988 and later released by Loinytpee GmbH, crafted based on the early geometric sans-serif typefaces Erbar (1922).
Besides having thicker vertical strokes and shortened ascenders, the font is six weights, medium roman, black and mild. Ideal for making graphic designs creative and authentic.
Source-https://www.freefonts.io/author/free-fonts/
License- For personal and commercial purposes.
This attractive serif transitional typeface was the culmination of large series of experiments. Designed by a wealthy industrialist and a writing master, John Baskerville in 1757 in Birmingham, England, and cut by John Handy.
The font is free for both personal and commercial use. It is best suited for any project because of its various weights and styles like regular, bold, black, medium, condensed, and matching italics.
License- Free for personal use.
If you like history, this font should be your match, designed in 1927 by Paul Renner. Futura is a geometric sans-serif typeface, of high quality, used by many companies and organizations to brand and market their products. Examples include; logo designs, posters, banner designs, adverts, and print designs.
It has geometric shapes that became representative of visual elements of the Bauhaus design style of 1919–33. By just looking at the font, you will want more designs based on the geometric shapes, strokes of near-even weight, lowercase has tall ascenders, and having the uppercase characters present proportions similar to those of classical Roman capitals.
16. Lato font – Aesthetic Fonts
Meet the most unique and attractive sans-serif typeface family that started in the summer of 2010 by Lukasz Dziedzic, a Warsaw-based designer. Lato has 18 styles, widely used for web designs and websites because of its semi-rounded information of the letter with the power structure providing stability and seriousness.
Let's take a look at this most authentic clean sans-serif typeface inspired by 1920s typography. Moderne Sans was a design by Marius Kempken, based on upper case letters with lower case letters, numbers, and some alternatives coming in a single regular style. This font is suitable for making gorgeous designs due to its authentic script type.
18. Sonder – Aesthetic Fonts
Are you interested in having authentic vintage lettering? Then this font family is well suited for your taste. Sonder was a design by Andrew Herndon, starting with rough edges, inked centerpieces that help inner adventurers create bold headings and logotype. Sonder family font includes Sonder Sans and Sonder Slab. Envato elements.
Source – http://fontsgeek.com/fonts/Andale-Mono-Regular
License – For commercial use.
Andale Mono is a regular and unique sanserif typeface designed by Steve Matteson. He is a well-known typography creator and has created this typeface for terminal emulation and software development environments. This font is perfect for all the fun designs and works best for covers, shop name, store name, and logo designs.
Source – http://www.fontpalace.com/font-download/Monaco/
License – Free for personal use.
Here comes another type of regular mono-spaced sans-serif typeface designed by Kris Holmes and Susan Kare. Monaco font's genuine part is that it has unique characters with high curvature of parenthesis and its square brackets' width. It is best for creating stylish text-based images or logos with different colors and hundreds of text effects.
Source – https://www.behance.net/gallery/47512173/Quentin-Script-Free-Typeface
License – Free for personal use.
If you are looking for a free premium handwritten typeface, then this is your choice. Quentin is a stylish script font designed and shared by Get Studio. Not only does it have a vast language aid and eager aspects, but it also possesses various stress of stroke contrast in it by way of a based look and attractive design.
Quentin works best in; handwritten quotes, wedding cards, logo designs, posters, social media, and greeting cards.
Source – https://befonts.com/delirium-brush-font.html
License – Available for personal and commercial use.
Delirium is one of the best-handwritten fonts by Ana Fonts. It is a regular textured brush font with A-Z, a-z, 0-9 accents, punctuation, ligatures, bonus ornaments, and symbols. These stylish features make it suitable to give you an attractive website design.
Signatura Monoline is the best-handwritten script typeface of modern calligraphy you will ever come across. Signatura Monoline is a design by Ian Mikraz and works best for signatures and monograms.
This font combines from copperplate to contemporary typeface, classic, stylistic alternates, and beauty that make it unique. It features 66 glyphs and elegant touch that make it suitable for branding, stationery, headlines, or banners.
Source – https://befonts.com/nyam-eastpine-extras.html
License – Free for personal and commercial use.
All thanks to Drizy for developing such a wonderful decorative font, Nyam. This font will catch your attention as it is a layered typeface motivated by cookies and the Christmas Cute and sweet font as it offers complete integration of all layers. The font is ideal for creating an eye-catching headline.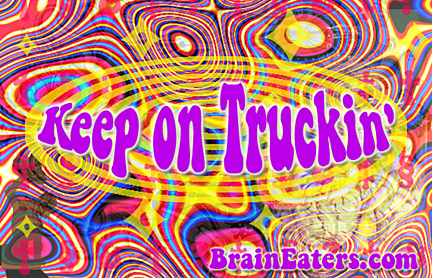 Source – https://www.dafont.com/keep-on-truckin-fw.font
License – Free for personal use.
Keep on truckin' is the standard VSCO Girl font. This sparkling font stays perfectly with scrunchies and Hydro Flasks. It is ideal for personal websites, personal design work that may have invited or scrape books.
Source – https://tipotype.com/underground/aileron/
License – Free for personal use.
Aileron is a free attractive font that was motivation by aircraft models from the 40s. The font has a clean, stylish, retro vibe and an unusual mix of sharp and rounded edges that make it perfect for designing an attractive book. Aileron font is a design for an experimental design project.
License-free for personal & commercial use.
And here comes the best aesthetic font- Linotte, a rounded sans family possessing good vibes of warm and naïve typeface. Thanks to Joël Carrouché for designing this font, which is essential to set friendly texts, for example, texts for food or children-related products. The font's solid geometric construction allows good legibility in long texts and small sizes.
Laura Pol's retro-futuristic free font Aqua Grotesque has a secretive feel to it. It emanates with one weight, regular, and does not have any glyphs. The font is best when adding a scientific edge to any retro and vintage designs.
Tuesday Night is a free handcrafted script font made for many different applications and styles to personalize your products. Tuesday night features extra-large capitals for a unique signature style that is perfect for wedding invitations, logos, apparel, decorative quotes, prints, scrapbooking, and much more. This font is an excellent solution if you are still in search of aesthetic fonts.
Source – https://www.pixelsurplus.com/freebies/mindfully-free-calligraphy-font
License – Free for personal and commercial use.
Mindfully is a signature font, free calligraphy, from Sinikka Li. It is best for projects such as logos, printed quotes, invitation cards, social media headers, and many more displays.
Source – https://www.pixelsurplus.com/freebies/nikoleta
License – Free for personal and commercial use.
Number 30 brings us to an attractive typeface for any design. Nikoleta was motivation by the tall nature of the Bebas Neue font. Nikoleta font can be ideal for posters or headlines, or anything needed to get the user's attention.
License – Free for personal use.
At number thirty-two, we have Adam.CG Pro. It has capital symbols font with an impressive design. It works best using it with noir design or dark backgrounds.
License – Free for personal and commercial use.
This typeface was a design by Matt Ellis, a Canadian type designer. Alcubierre is a geometric sans serif typeface treading in the original font Ikaros. Using the advantages of making a clean minimal font works for various uses due to the following features: sharp edges for glyphs and character set together with uppercase, lowercase, symbols, numerals, and accents.
Source – https://www.fontfabric.com/arkhip-font/
License – Free for personal and commercial use.
At number 33 comes the most aesthetic typeface straight with deep Russian roots because the designer was a Russian. It looks very authentic and has favorite display fonts used for titles, prints, and fantasy literature. The Russian/English font has a unique signature to support Latin and Cyrillic. Arkhip is a design in USSR, and this Russian style font structures attractive letterform.
Source – https://www.fontfabric.com/archive-free-font
License – Free for personal use.
Do you love fun designs? Then try using this font in your next design, Archive, designed by Slava Kirilen. It is an excellent sans-serif font with robust geometric forms. Examples of formats that work well with this font include attractive designs, posters, covers, shop and store names, and logos.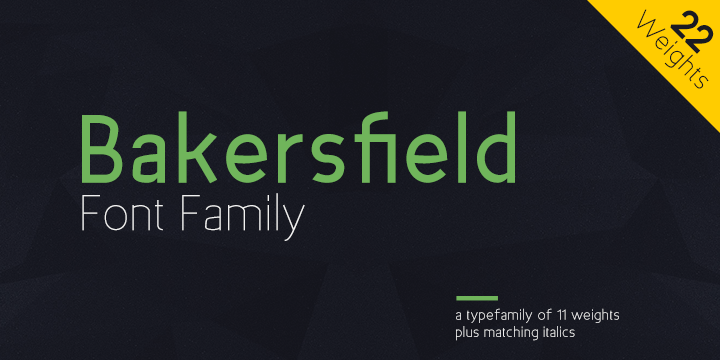 Source – https://www.dafont.com/img/illustration/b/a/bakersfield.png
License – Free for personal use.
Bakersfield font is one of the most recognized fonts based on inspiration from 1920s geometric-style typefaces. The font comes with clean and highly legible forms. This font family is a brand of excellent legibility both in print and on the web.
License – Free for personal and commercial use.
At number 36 is the recent and very appealing font with elegant symbols that will be an eye-catching addition to your plan. These two great fonts form a perfect and bold similarity regarding all capitals, alphabet, numbers, and glyphs. They are the best for better visual impact.
Source – https://www.behance.net/gallery/12578815/Borg-Typeface-(FREE)
License – Free for commercial and personal use.
Borg consists of 135 aesthetic designs of characters inspired by the Swedish alphabet and art. This typeface is widely used for display due to its curved incision and exciting design. This lively and trendy font will be a potent tool for any collections you may have.
Source – https://www.fontfabric.com/signika-font/
License – Free for personal and commercial use.
Still, on sans-serif fonts, let me give you one of the best sans-serif fonts with a broad symbol set that uses texts in European languages and possesses small caps and pictograms and arrows. It is Signika. It is a gentle character, developed for wayfinding, signage, and other media where you need clarity of information. The font has low contrast and tall x-height to help the readability of small sizes and large distances from the reader.
The most important thing about this font is that all weights from light to bold have alternate negative versions, enhanced to solve the effect of compared positive and negative text background where the text in negative tends to look bulkier.
Source – https://www.theleagueofmoveabletype.com/raleway
License – Free for personal and commercial use.
Raleway is a well-designed sans-serif typeface, designed in a single thin weight. It was formerly released as a single lightweight from The League of Moveable Type. Unlike other sans-serif, Raleway is different due to its display face that features both old style and lining numerals, standard and flexible ligatures, and a pretty complete set of diacritics stylistic alternate inspired by more geometric sans-serif typefaces. Moreover, Raleway has distinctive characters such as a crisscrossed w and an l with a tail.
Source – https://fonts.google.com/specimen/Arvo
License – Free for personal use only.
Our number 40 font is Arvo, which is a geometric slab-serif typeface family designed by Anton Koovit—suited for screen and print. The font has the following cuts: Roman, Italic, Roman Bold, and Bold Italic. It is a libre font, first published in Google Fonts, and it is ideal for screen displays and prints.
Source – http://fabiandesmet.com/portfolio/butler-font/
License – Free for personal and commercial use.
This font is the most impressive free serif font available; it comes with the mix between Dala Floda & the amazing Bodoni family. The key objective was to bring a bit of originality to serif fonts by working on classical serif font families' curves.
Butler's font consists of seven regular weights, seven stencil weights, 334 characters, ligatures, fractions, and glyphs. The font is ideal for any display, e.g., posters, titles, and books.
Source – https://www.1001fonts.com/asap-font.html
License – Free for commercial and personal use.
Asap is a unique fashionable sans-serif family with refined rounded corners designed by Pablo Cosgaya. This font consists of 4 styles: regular, italic, bold, and bold italic. Asap which means ("As Soon As Possible,") gives it the unique characteristic.
Asap works best on-screen and desktop, but it also offers a uniform character width on all styles, making text lines remain the same length. This handy feature allows users to convert type styles without reflowing a text body.
Source – http://www.cyreal.org/2012/07/lora/
License – Available for personal and commercial use.
Yet another Serif, and this time around, we are looking at a well-balanced contemporary serif with roots in calligraphy; it is Lora. Lora is a typeface having moderate contrast well suited for body text, and due to its brushed curves, it will transform your paragraph into an aesthetic body text.
All these thanks to the designer, Olga Karpushina in 2011. Best in production of art essays, stories, and screen appearances.
Source – https://www.fontfabric.com/donau
License – Available for free personal and commercial use.
Finally! Our last font. Allow me to introduce a beautiful display font, Donau, which has a name after the German word for the river Danube. Isn't that interesting? Donau is an art nouveau inspired sans and slab serif typeface, sharing proportions and widths across two weights. It is ideal for posters, logo designs, business cards, wedding cards, and many more!
These are the best fonts of all time, and you will enjoy each of these handpicked font families. Buckle-up to give a unique and appealing feel to your designs and ideas right away.