Today's world has progressed a lot in the technological aspect. A lot of innovations and technologies have come into existence that have changed the lives of people in a much better way. These include the introduction of social media, different eCommerce websites, food delivery applications, improved computer software, and so on. All these have summed up in providing only the best and progressive world for the people for sure.
What is Mailgun?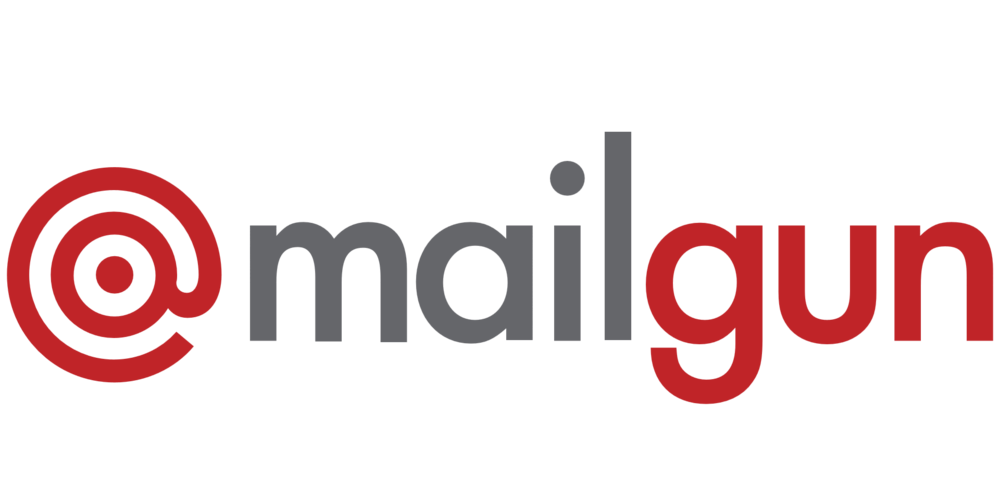 Mailgun is a popular transactional eMail service provider for developers and consumers. Mailgun allows you to send, receive and track emails very easily. Using Mailgun has a lot of pros and some cons which are listed as follows-
PROS
The framework of Mailgun is very simple. Anyone can use it very comfortably from anywhere and anytime.
It provides 5000 free eMails per month for 3 months as a trial pack in the initial month. After that, it becomes the "Pay As You Grow" plan, which offers $0.80/1000 emails.
You can keep a record of all the incoming and outgoing eMails. You can check them whenever you want.
CONS
It stopped offering a completely free email plan.
Switching between the old version and the updated version is causing a lot of trouble to the people. Those who are using the old version are finding it complicated to immediately use the new one.
Due to the basic but stressful cons of using the Mailgun eMail service, people have tried to find some alternatives to the Mailgun facility and have also gained success in some amount in doing so for sure.
Let's check out a few of the alternatives of Mailgun, shall we?
Mailgun is a very good transactional email service, but there are also better alternatives. Lets find out several other services like Mailgun.
Twilio SendGrid is a very progressive alternative to Mailgun as it provides reliability at its best to the people for their business marketing for sure. Twilio offers great advantages to the people in all forms of publicity, and that too undoubtedly.
PROS
The speed of working on this platform is amazing.
The price for accessing Twilio is very affordable and it can also be customized.
A personal follow-up facility is available on Twilio. This makes it easy to keep track of the progress of the customer's businesses.
CONS
Documentation is very poor in this eMail marketing platform.
Consumers cannot use this platform directly because of its poor consumer support.
SocketLabs are known to be one of the best alternatives for Mailgun because of its strong and inbox hitting feature. The eMail system of this platform is so strong that it does not leave any loop pole behind to bring the best eMail marketing experience for the people. Also, the eMail security of this platform is very solid.
PROS
Strong and honest communication source.
High-quality services and an amazingly cooperative team.
CONS
The setup process is a little complex.
This Mailgun alternative is also called Pepipost in the previous times. Along with eMails, people can also send postcards, newsletters, and much more through this platform.
PROS
The service delivering capacity and work analytics of this platform are top-notch and totally out of the world for sure.
Very affordable and so, can be used even by small-scale businesses.
CONS
Weak customer support and no on-time replies from the representatives of this platform.
Sendinblue is one of the most encouraging eMail marketing platforms that have a lot of facilities stored in it for the use of people.
PROS
People can communicate or chat with the representatives of Sendinblue anytime as it is open for the customers 24 by 7.
The free version allows one to send 300 mails per day completely free of charge.
The automation of eMail marketing saves a lot of time and effort for the people.
CONS
The sales & marketing tools may lag sometimes.
The abbreviation of this Mailgun alternative is Amazon SES. From the time of its introduction, the deliverability of this platform is top-notch, and that too, undoubtedly.
PROS
Costs are specially taken care of by this platform and that is why, all of its services are extremely affordable.
For EC2 users, the first 62,000 eMails are completely free.
Payment depends on your usage and is not considered the same for the whole month or year even if your usage is small.
CONS
Do not keep track of the bounced eMails in the system.
SparkPost is another most amazing eMail marketing platform with focused deliveries and developer services. It does not let you get disappointed with its working process and is also easy for you to learn and use this platform.
PROS
The integration and documentation of this platform are amazing.
The customer service of this platform is remarkable and has impressed a lot of customers through the same.
CONS
The eMail templates may sometimes seem very clumsy and not at all in proper order.
7. SMTP2GO – Mailgun Alternatives
SMTP2GO contains very easy web hosting applications and that is why, learning its working language is not at all difficult for people.
PROS
No need to maintain an SMTP server for yourself when you avail yourself of this platform.
The setup of this platform is very easy and without any hassle.
CONS
Not so much of a trackable type of platform. Keeping records becomes a little difficult on this platform.
8. Postmark – Mailgun Alternatives
Postmark is yet another amazing eMail marketing alternative to Mailgun. The specialties of this platform make it possible for people to easily connect to it.
PROS
Amazing reliability and system support.
Implementation of all the steps for account creation is very simple.
Provides amazing readability of the user interface to businessmen.
CONS
Mail delivery may get delayed sometimes.
This Mailgun alternative was previously called Mandrill. It manages numerous eMail addresses at the same time and gives a wide scope of marketing to the people for sure. For the same reason, even small-scale businesses can facilitate to a great extent with this facility.
PROS
The domain masking does not take too much time for verification.
The process of navigation and intuition is very simple through this eMail platform.
CONS
The notification facility is a little slow.
10. MailerLite – Mailgun Alternatives
MailerLite is one of those amazing eMail marketing platforms that provide online sessions and webinars for their users, so, that they can get much more used to the structure of this platform.
PROS
MailerLite provides small businesses amazing opportunities and that with very small budget restrictions in the first place.
The brilliant automated features are very easy to learn or grasp.
CONS
The third-party tools participation is very poor.
All the above alternatives have their pros and cons and people who want to use them for their businesses need to consider both of them in the first place. Keeping all the cons of these alternatives aside, these all are amazing representations of eMail marketing and that is why considering any of them will not be a mistake at all for sure.
Mailgun has a lot of alternatives that can be used by the people. However, these alternatives also have their limitations. These alternatives can be capable of a lot of things but eventually, they also fail in some of their technological aspects. But, the main purpose of these alternatives is to offer the same, or even better services to the people than Mailgun and help the businessmen in spreading their businesses to an unimaginable extent.
Therefore, with the use of either the Mailgun or the alternatives to the Mailgun, people can get themselves amazing eMail marketing facilities and without spending too much money on the same.